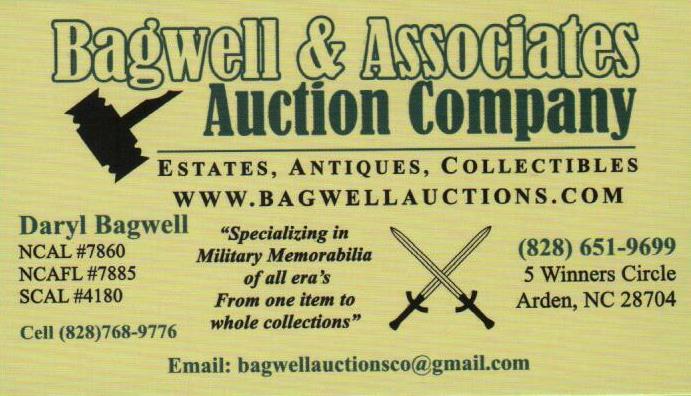 PLEASE CLICK THE BELOW PAY TAB TO GO TO OUR SECURE 9-5-2023 AUCTION INVOICE PAYMENT SERVER.





OUR NEXT AUCTION WILL BE TUESDAY SEPTEMBER 5, 2023 BEGINNING AT 4:00 PM EST. THIS WILL BE AN ONLINE ONLY AUCTION
(NO FLOOR CROWD)
PLEASE SCROLL DOWN TO SEE UPCOMING AUCTION DETAILS!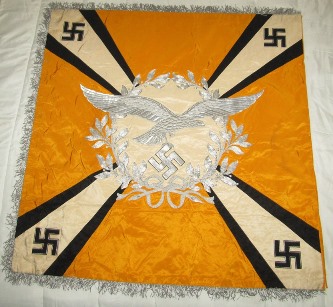 PREVIEW AND EARLY REGISTRATION:
PLEASE CLICK HERE TO VIEW THE ONLINE AUCTION CATALOG FOR OUR TUESDAY SEPT. 5, 2023 AUCTION WHICH WILL BE LIVE BEGINNING @4PM EST. REGISTRATION AND PRE-BIDDING IS NOW ACTIVATED.****PLEASE KEEP CHECKING BACK AS WE ARE STILL ADDING LOTS****!!
THIS AUCTION WILL BE FEATURING: WW1/WW2 Military Collectibles-- (Lot #50) Rare WW2 Luftwaffe Parade Standarte In Yellow Gold For Flight/Fallschirmjager Troops And Is Fresh Out of The Woodwork From Vet Estate And First Time Ever Been On The Collector Market Or Been In a collection!! SS Dagger For Enlisted-RAD Leader Dagger-RAD Enlisted Hewer-Red Cross Hewer For Enlisted-Rare Customs Officer's Dress Bayonet-SS Police Officer's Sword W/Rare Leather Hanger-Aluminum Double Decal Heer Parade Helmet-Japanese Tanker Helmet + Other Japanese Insignai/Flags-Luftwaffe Officer's M43 Amd Garrison Caps-Luftwaffe M43 Cap For EM-Rare Stellar Condition Luftwaffe "Hermann Meyer Tropical Cap W/Neck Flap-DRK Side Cap For Enlisted-Pioneer Officer's Visor cap-Rare Child's SS-VT Paper Mache Toy Helmet-Scarce Luftwaffe Fire Brigade Visor Hat For EM-Gemeindepolizei Tunic With Side Cap-Nazi Police Bayonet W/Matching Unit Numbers-Police Belt Buckles/Belt-Rare M1842 Pickelhaube Spike Helmet-Eagle Order Medals-Luftwaffe Flight Clasps/Glider Pilot Badge + Other WW2/WW1 German Medals/Badges-Fallschirmjager Parachute Carry Bag-Legion Condor Aerial Victory Award Goblet-Hitler Youth/NPEA Sports Shirts/Pants-Kriegsmarine Dress Jacket W/Insignia-Gross Deutschland Cuff Title-Allgemeine SS Cuff Title-Several NSDAP Flags/Rally Banners + Much More! U.S. Items Will Be listed Soon! PLEASE SEE CATALOG! THIS WILL BE AN ONLINE ONLY AUCTION!



*****VERY IMPORTANT NOTE*****:-- "ANY AND ALL ITEMS OFFERED IN THIS CATALOG ASSOCIATED TO THE THIRD REICH ARE OFFERED AS HISTORICAL ARTIFACTS ONLY AND WERE CAPTURED BY AND/OR SURRENDERED TO WW2 ALLIED SOLDIERS AND BROUGHT BACK AS VICTORY SOUVENIRS. THESE ARE THE SAME PROUD WW2 VETERANS THAT RISKED THEIR LIVES IN THE NAME OF WORLDWIDE FREEDOM, SOME NEVER TO COME HOME. AFTER MARCHING THOUSANDS OF MILES INTO EUROPE TO LIBERATE CONCENTRATION CAMPS AND CLAIMING VICTORY, THESE ITEMS WERE THE SPOILS OF WAR! THERE IS ABSOLUTELY NO INTENT TO PROMOTE ANY IDEOLOGY OF THE THIRD REICH, FASCISM OR SOCIALISM. IF ANYONE FEELS THAT THESE HISTORICAL ITEMS RELATED TO THE THIRD REICH ARE OFFENSIVE, PLEASE DO NOT OPEN CATALOG LINKS , AS THEY MAY SHOW DETAILED PHOTOS OF THESE ITEMS"

Items offered are direct estate acquired items and/or select consignments from private collections.

You Donít Want To Miss This Auction If You are a collector of Military memorabilia!!
Auctioneer: Daryl Bagwell NCAL #7860 NCAFL #7885 SCAL #4180 FFL# 156-05724


ALL LOTS SHOW DETAILED PHOTOS AND DESCRIPTIONS. WE MAKE EVERY ATTEMPT TO QUALIFY AND DESCRIBE EACH ITEM AS THOROUGHLY AS POSSIBLE. WE WILL NOTE AS ACCURATELY AS POSSIBLE, ANY VARIATIONS AND/OR CONDITIONS OF ITEMS OFFERED FOR AUCTION.


PLEASE BID BASED ON YOUR OWN KNOWLEDGE AND EXPERTISE.

GOOD LUCK AND HAPPY SUCCESSFUL BIDDING!




CLICK THIS LINK TO VIEW OUR MORE RECENT ARCHIVED AUCTIONS AND RESULTS!



-PLEASE CALL 828-651-9699 OR 828-768-9776 WITH QUESTIONS-
AUCTIONEER'S NOTE:
BAGWELL & ASSOC. AUCTION CO. IS PLEASED TO ANNOUNCE THAT WE NOW HAVE OUR FEDERAL FIREARMS LICENSE AND ARE NOW ACCEPTING CONSIGNMENTS FOR UPCOMING FIREARMS AUCTIONS.
Please Note: If you are an out of state winning bidder on any regulated firearm.The credit card you have on file will charged within the next 24 hours for the winning bid. Shipping will be charged seperately and an email will be sent with tracking info. If you have an FFL and/or C&R license, please email your copy to bagwellauctionsco@gmail.com. If you do not have an FFL or C&R license, please send a copy of the nearest FFL dealer in your area that you would like you item(s) shipped to.Any and all firearms that are sent to another registered FFL dealer that do NOT pass a Federal background check may NOT be returned for credit...If Any of the items you purchased do not require an FFL and/or C&R license, then no other action is required.


Terms: Master Card/ Visa. Buyer's premium of 20% will be added to all invoices accordingly. NC sales tax will be applied on all sales within the state of NC unless a valid tax exempt # is provided. ALL SALES ARE FINAL. No returns or refunds. ALL ITEMS SOLD AS IS WHERE IS with no guarantees. Announcements made at the beginning of the sale override any previous announcements.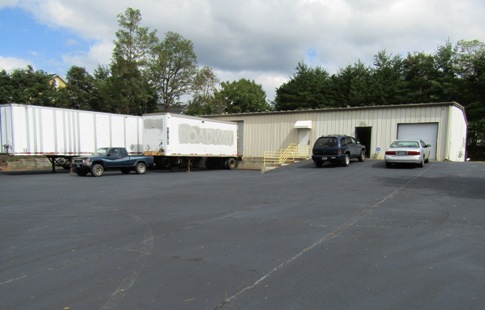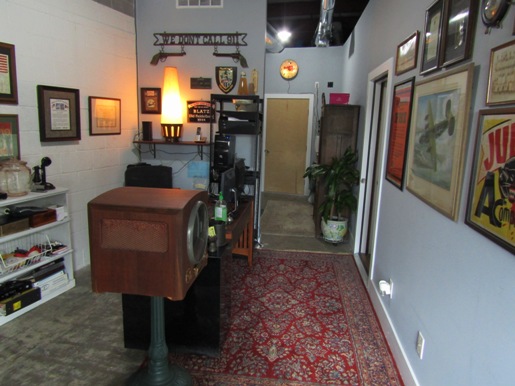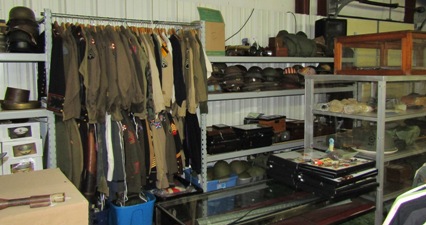 Directions: From Asheville take I-26 East towards Hendersonville. Take the Airport Rd. exit then left on 280.Go straight at intersection of Hwy. 25 and 280 which begins Hwy 25A (Sweeten Creek). Winners Circle will be on the left just past Allied Van Lines. After turning onto Winners Circle,Bagwell Auctions is on the right at bottom of hill just past Delong. From Hendersonville and/or the south, follow I26 West to Airport exit and follw previous direction. Bagwell Auctions is on the right at bottom of hill just past Delong.
THIS MAP LINK CAN ALSO BE CLICKED FOR GOOGLE MAPS DIRECTIONS!
website hit counter